Citywide Historic Preservation Overlay Zone (HPOZ) Conference, Saturday, May 30, 2009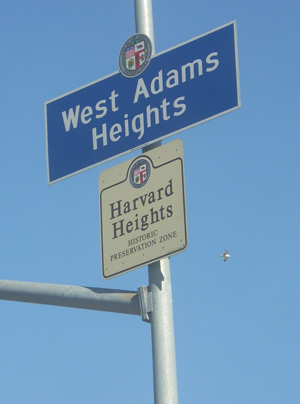 Ken Bernstein of the City's Office of Historic Resources writes: The Department of City Planning is partnering with the Los Angeles Conservancy for the eighth straight year to organize this special event focused on the City's historic districts, the 24 HPOZs. The conference will be held from 8:30 a.m. to 4:00 p.m. at Angelica Lutheran Church, 1345 S. Burlington Ave., in the Pico Union HPOZ.
In the past, the conference has been largely a training session for HPOZ board members. But this year, we're seeking to build broader awareness and understanding of our HPOZ program by inviting any and all who are interested in historic preservation.
We'll be offering a stimulating day of workshops, tours, and networking, including:
● The first HPOZ Awards Luncheon, honoring outstanding projects within the city's 24 HPOZs.
● Pico Union Walking Tours, including the Alvarado Terrace National Register District
● A hands-on workshop on window repair
● Breakout sessions to include:Introduction on the basics of HPOZs for homeowners and residents Advice for new and proposed HPOZ's Advanced sessions for current HPOZ Board Members
The cost for the conference is $20, which includes continental breakfast and lunch. To register, please visit laconservancy.org/neighborhoods or contact Flora Chou at fchou@laconservancy.org or (213) 430-4211 by May 16, 2009. I'm attaching a conference flyer that you can pass along, in both English and Spanish.
HPOZ conference flyer: English
HPOZ conference flyer: Spanish
Thanks for your help in getting the word out.
Ken Bernstein
Office of Historic Resources
Los Angeles Department of City Planning
City Hall 200 N. Spring Street, Room 620 Los Angeles, CA 90012 Tel. (213) 978-0195 Fax (213) 978-0017 ken.bernstein@lacity.org
www.preservation.lacity.org ( http://www.preservation.lacity.org/ )