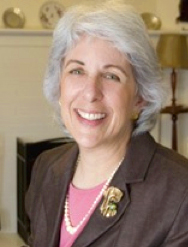 President's Message
The WAHA board in its infinite wisdom has seen fit to pass the crown? (no)...scepter? (no)...gavel? (no)... baton (YES!) to yours truly for one year. After settling down from the Shock and Awe of this decision, I've been forced to think through and decide what the most important goals should be for the new fiscal year. The first on this list is to make sure I do not screw up all the accomplishments achieved through the work of John Patterson and the Board Committees to get WAHA solvent, relevant and fun. This means that I need to let all the hard working committee members and chairs continue doing what they do best.

We need to reach out to all the block clubs and neighborhood councils within the WAHA network. For those WAHA members who are in a block club or sitting on a neighborhood council, please contact me so we know who you are and how best to make your members aware of what WAHA is and what we do.

Another goal I'd like to pursue is to continue to educate all residents of West Adams about the importance of historic preservation. Sadly, many of us have seen regrettable modifications and in some cases, the destruction of architecturally significant features because of a lack of knowledge and understanding of their value to the property owner and the community at large. I think we have a duty in WAHA to continue to educate our members and non-members as to the immense value and beauty of historic preservation and share the many resources we have to maintain our heritage here in West Adams.

Finally, I want continue to make West Adams one of the healthiest and most sustainable places in the city to live. I have three objectives to making this a reality. First, we need to support the efforts to reduce oil drilling and extraction in West Adams. Second, we need to continue to support our existing Farmer's Markets and help them to grow in size and expand in number. Last, we need to educate every member and non-member on the value of replacing non-native landscaping with native plants that reduce runoff, attract beneficial insects and birds, and replenish the soil.

I was President once before about eight years ago. I didn't know as much then and everyone, including myself, considered me just a Caretaker until someone better came along. This time I hope to do more. I need your help if we are to achieve progress toward any of these goals. I encourage everyone to get involved with us in any way you can.

Respectfully,
Lore Hilburg
The West Adams Heritage Association (WAHA) is devoted to preservation of the historic West Adams section of Los Angeles. West Adams is located just south and west of Downtown and contains the city's largest concentration of Victorian and Craftsman homes, five of the city's Historic Preservation Overlay Zones, and a concentration of Los Angeles Historic Cultual Monuments.
We support preservation of the West Adams community's architectural heritage and beautification activities, and seek to educate Los Angeles' citizens and others about cultural heritage and restoration techniques.
Founded in 1983, WAHA has grown from a small resident support group into a major preservation voice with hundreds of members. WAHA shares many goals in common with most of the residents and organizations of West Adams. It works to promote commercial development of the major streets, to clean up trash, to paint out graffiti, to encourage cooperation between ethnic groups, and to win the same level of city services that are routine in more affluent parts of town. But WAHA has a special perspective: it believes that part of what makes our neighborhood unique is the classic architecture of its homes, a treasure for the city and for the residents of West Adams. We invite you to take part in our many tours and events, to join us, or to help support our work with a donation.


Board of Directors
Officers
President: John Kurtz
Vice President, Events: Suzie Henderson
Vice President, Preservation: Jean Frost
Treasurer: Jean Cade
Secretary: Paula Brynen
Board Members
Regina Berry
Paula Brynen
SeElcy Caldwell
Jim Childs
Janel Glover
Suzanne Henderson
Laura Meyers
John Patterson
Roland Souza
Jeff Theer
Candy Wynne
Advisor
Harold Greenberg, Legal Advisor
Committee Chairs
3 Boulevards - Georgia Toliver
Communications - John Patterson 
Historic Preservation - Jean Frost
Events - Suzanne Henderson 
Tours -  John Patterson (Holiday tour); Laura Meyers (Living History tour)
Membership - Lore Hilburg
Volunteer Coordinator - Lisa Raymond
Staff
Newsletter  - Reggie Jones, Publisher, Editor; Suzanne Cooper, Layout
Website - Hilary Lentini
See our Contact Us page to send an email to our President, committee chairs, or staff