Batchelder: Tilemaker Exhibit, November 19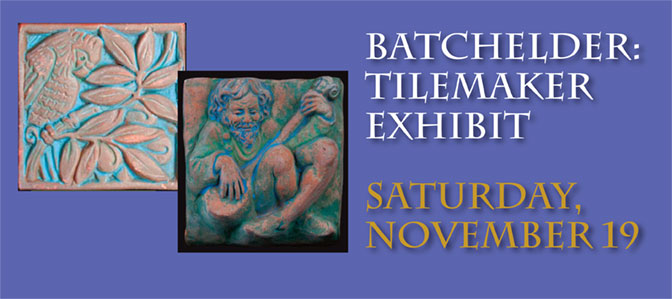 Come admire beautiful tile when WAHA meets at the Pasadena Museum of History's exhibit, Batchelder: Tilemaker. WAHA has also arranged a tour of the Fenyes Mansion where the museum is housed. For more information about the exhibit , visit the museum's website here.

Please RSVP to westadamsgoddess@aol.com before November 10th.

There are many lovely restaurants in the area if you and your friends want to have lunch before the tour.